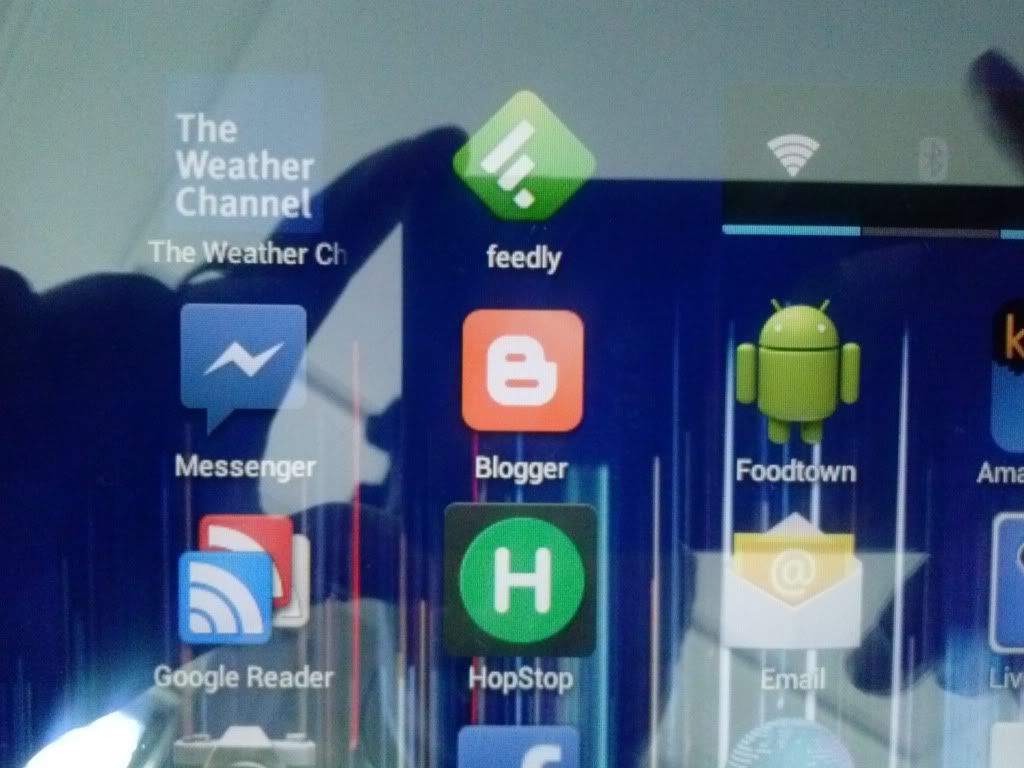 Blogger app on my tablet
It seems that some of my older posts never got published so there will be a few more posts this week and next. Things that I reference in the posts I am currently writing should have been covered in detail already, weeks ago. How odd that these did not publish. This however leaves me open to posting about posting, lol. First, do not think you will be bombarded there are only two posts that did not get published so this week will have three posts published (including this one) and next week will have two published posts.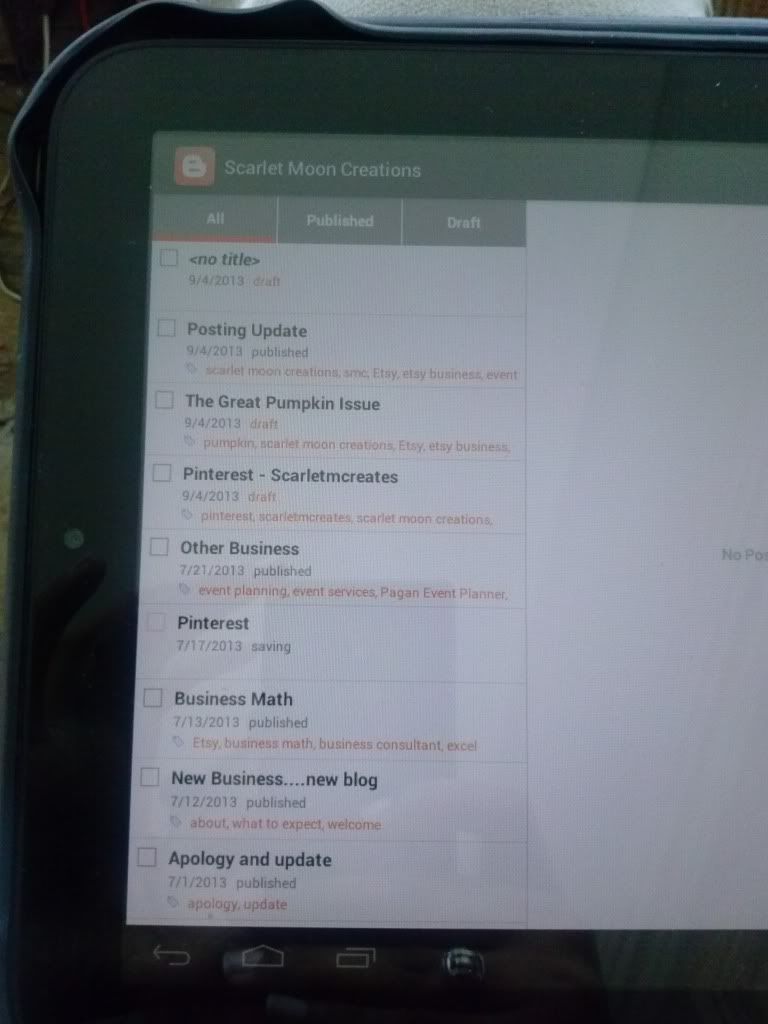 All posts listed including some still saving from July
and the first draft date of this post from Sept.4th
But I have been playing with how I write and post and publish posts. I am trying to follow a schedule of publish a post once a week on Saturdays. But publishing these posts is just the last minor detail of getting them out to you. I try to keep a going list of topics so I am always ahead of schedule. From there I take time while on the way to and from work (1.5 hrs each way at least) to write out my thoughts and research on each topic. I do this on my tablet, using the Blogger app (or now ColorNote).
From there when I get to a desktop computer I can edit and add pictures and set up the publish date. The reason I have to wait for that sort of thing is because my tablet uses a mobile OS which unfortunately means pictures will not be in the right places and I cannot be sure that cannot be sure that any formatting I make will be saved. Plus, lately, the blogger app I use wont save drafts or update to the latest edits. I cannot tell you how much I hate repeating myself, even in the written word. So when lose stuff I get so upset and don't want to work on it anymore, which is good because all that frustration and anger wouldn't help anyway (for example I've written this post three times now. Its holding up other posts I have written to come after it).
My last post, Posting Update, in ColorNote
Which is why I was so happy to recently discover that my ColorNote app will share with blogger and keep all my formatting. I also found out that this note taking/checklist app will also post to Tumblr, Facebook, Twitter and Pinterest. It will be much easier to cross-post and cross-promote stuff now. That was a blessed day. But I've found I must make sure that when I switch to the web version of blogger that it has the most updated version from the mobile app on my tablet, otherwise I'll lose even more time.
So there, that is my excuse for missing another month of posting (with drafts just sitting there waiting), my fussing over blogger and its android app, and my singing the praises of my saving grace ColorNote all in one post. Look for more business and product related posts to come this week.
Yay, for moving forward!